Convertible Cars to Hire in Dubai
April 16, 2020
Dubai is dubbed as one of the most exquisite and opulent cities in UAE, and there is no better way to experience this luxury than by renting a convertible in Dubai. The major reason behind its popularity is due to the style and convenience it has to offer. With a convertible, you are offered better views of the beautiful architecture and scenic skyline. Furthermore, it definitely takes the entire experience a notch higher. So, enhance your trip to Dubai by opting for a convertible car rental in Dubai. The best part is you get to choose from a variety of cars including the Ferrari rental Dubai. Continue reading to learn more about our top four convertible cars to rent in the city.
Ferrari 488 Spider
The Ferrari 488 is the ideal dream car of every individual. The broad shoulders with bulging fenders, and an elegant roof, makes this Italian vehicle stand out from the crowd. The cabin is very spacious, offering more space than one would expect from a two-door sports convertible. In terms of performance, this car offers the poise and power one would expect from it. In less than three seconds, it launches from a standstill to 60 mph and whips straight down through corners and barrels with unparalleled agility. While it surely costs a fortune, you now have the opportunity to drive in at the fraction of the price by renting it from a luxury car rental service provider in Dubai.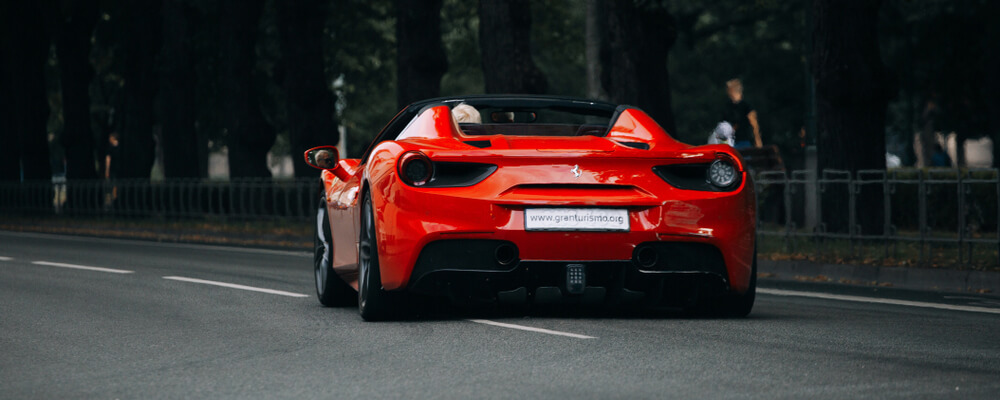 Mercedes E250
A convertible version of the highly impressive E-Class saloon, the Mercedes E250 is a classic choice amongst many individuals. It's longer and wider than its previous models, making it a lot more spacious than one would expect. This four-cylinder engine comes paired with the classic nine-speed automatic gearbox, which offers you a smooth, quiet and refined drive. In fact, even with the roof down and at high speed, you can hold a conversation without having to raise your voice.
Rolls Royce Dawn
One can describe this car as luxurious, exquisite or exclusive. Similar to the extensive lineup of Rolls Royce, the Dawn too offers a luxurious cabin, crafted from some of the most exquisite materials. The twist of alfresco driving, however makes it an ideal choice amongst wealthy individuals. While it isn't very technologically advanced, it surely offers undeniable beauty, and on-road presence, further making it highly desirable. One doesn't drive a Rolls Royce, they experience it. The car claims to the world's stiffest four-seater convertible, and certainly feels robust and steady. Rent the car to experience the opulence this vehicle has to offer.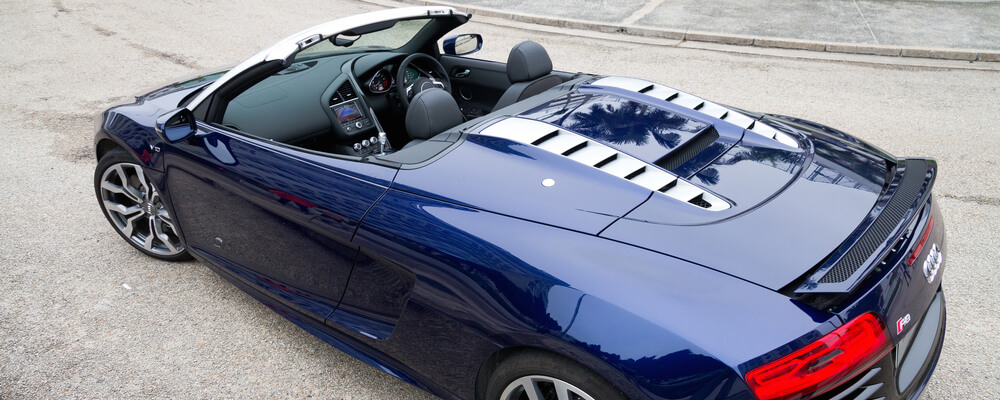 Audi R8 Spyder
While it does share its powertrain and mechanicals with similar luxury convertibles, the Audi R8 is less sharp-edged and easy to drive regularly. This V10-engine vehicle has 602 horsepower and howls when prodded. Acceleration is suitably expeditious but the ride and handling of the R8 favors a more relaxed style, making it less capable for track days but enjoyed on road trips. The interior of the R8 is as stunning as its exteriors, with an all-digital instrument panel, soft leather, and an added option of quilted stitching, and true carbon-fiber trim.